Can pizza be part of a healthy, balanced diet? Jeff Leach thinks so. Leach is an anthropologist who studies trends in human nutrition.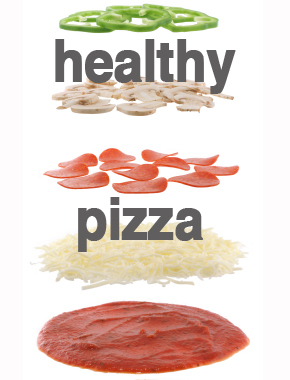 He also happens to be co-founder of World's Healthiest Pizza, a two-unit chain based in New Orleans with a mission statement that reads: 'Delivering great-tasting pizza that's actually good for you.'
Leach, quoted in an article by Richard Slawsky that appeared on pizzamarketplace.com, says 'When people write about what's unhealthy in America, they immediately conjure up the word 'pizza', ' which he believes is both unfair and inaccurate. Leach says the unhealthiest part of the pizza is usually the crust.
Most pizzas are made with highly processed white flour, and that's where 60-70 percent of the calories are, according to Leach. World's Healthiest Pizza's dough is made with a blend of 10 different grains, and the chain doesn't use butter, shortening or added salt or sugar in the dough. The result, according to Leach, is pizza dough with 50-60 percent fewer calories.
Pizza Hut has just launched its own multigrain crust pizza called 'The Natural.' The new crust, with a combination of five different whole grains, delivers eight grams of whole grains per slice, earning it a seal of approval from the Whole Grain Council. Papa John's new whole wheat crust pizza goes even further. One serving provides 40 grams of whole grains, earning the Council's 100% Whole Grain seal of approval.
For more insights and innovations check out neemee.com, the place to go for the latest observations in the World Thought Bank – events, ideas, trends and more. Add your own thoughts about anything in life – entertainment, design, technology, well-being and, yes, food. And, take a look at a few of our other Hot & Cool Trends.
Have you seen an innovative product that will make our food lives more fun in the future? Let us know at Editor.