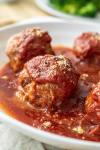 Photo by Sara Cervera on Unsplash
Day One
When I look at most recipes online or in cookbooks I pass. In fact, I've always said that I read cookbooks as though they are works of fiction. Beautiful photos, striking ideas, flavors that sound delicious—but ingredients and instructions that are far beyond what I have any desire to do.
Even in these days of #stayathome, I'm still working, doing my share of hours-long Zoom meetings and following through with my assignments. In fact, I think that there is an extra burst of creativity in some of my work, since I've cut out the commute, the make-up, even the getting dressed—like a good part of America. Which means I still don't have the pure time it takes to do a lot of cooking, let alone the ability to shop for ingredients or equipment (is saffron an essential? Hmmm).
Then there's the argument that we should be supporting local restauranteurs as much as possible. We've done our share of take out and, in fact, have spent a somewhat exorbitant amount on extra tips. We even bought Easter dinner from one of our finer dining establishments, because when else can we sample their variety and easily store the leftovers?
However, I am actually cooking more than usual. As I follow social media, it seems the world is, as well. I see comments about how kitchen appliances have never had such a work out, and how dishwasher detergent should have been what was hoarded. I see people seeking recipes and worrying because they, too, are working AND teaching their children AND preparing not just one, but often three meals a day. No wonder the stats show hot dog sales have been up.
So, without benefit of photos, I'll take a few days to post simple recipes that are doable with simple ingredients. This is not to say that "simple" is a new idea, but some of these are geared to my own #stayhome experience. If nothing else, perhaps this will help a few of my friends as I share what's worked for me. Here goes day one, with a recipe that crosses both the home kitchen and the restaurant world.
Spaghetti &  Meatballs in the time of COVID-19
Don't have time for prep and want to support a local restaurant? Here's how.
Step 1: Call any local sub shop and order deconstructed meatball sub sandwiches, one per person you  are feeding. Arrange for curbside pick-up or delivery. (We used Firehouse Subs because their meatball subs are really good).
Step 2: Open a jar of spaghetti sauce and put the meatballs in the sauce to warm them back up.
Step 3: Prepare a salad and dressing to accompany the meal (if desired)
Step 4: Take the sandwich bread and turn it into garlic bread, spreading a garlic/butter mixture on it. Just before serving time, broil the bread to melt the butter and make it toasty. Your deconstructed sandwich may come with cheese, and you can use it on the bread for cheesy-garlic bread.
Step 4: Cook your spaghetti (we like thin spaghetti or angel hair) according to package directions.
Step 5: Serve salad, spaghetti with sauce and meatballs, add a little Parmesan cheese to taste, and you have a meal! Add dessert if you've been baking then suggest the family do clean-up, and go back to binge-watching Tiger King.
Ingredients needed from your pantry (or the grocery store):
Spaghetti sauce
Spaghetti noodles
Parmesan cheese
Prepared garlic
Butter
Salad/salad dressing ingredients
You can dress up  your  bread with a sprinkle of sweet paprika or Italian spices. You can use garlic powder or the jarred garlic pieces. You can even get Italian sausage and cook it up  in small pieces to throw in if you want to extend the meal—or buy prepared meatballs from the meat department. There are countless ways to make a simple Italian meal your own.
Be sure to plan ahead and limit your trips to the grocery store, and be safe out there!
https://www.firehousesubs.com/