The audience has spoken. Wings and sandwiches—gone. It's down to the Munch Mania Final Two: White Chicken Chili and Buffalo Chicken Pizza. Vote for your favorite today and we'll announce our Fan Favorite prior the the March Madness games this weekend.
The Finalists' Circle: White Chicken Chili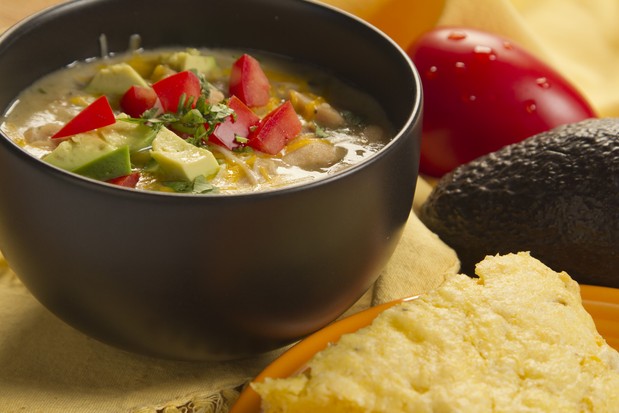 Chicken and Chili – what's not to like? Recipe here.
The Finalists' Circle: Buffalo Chicken Pizza
Pizza with some kick! Get the Buffalo Chicken Pizza recipe here.
Toast, cheer and vote for your favorite. Is it chili or pizza? Vote today and be sure to try all of our original Scrumptious 16 recipes. Links to all 16 are immediately below the voting bracket.